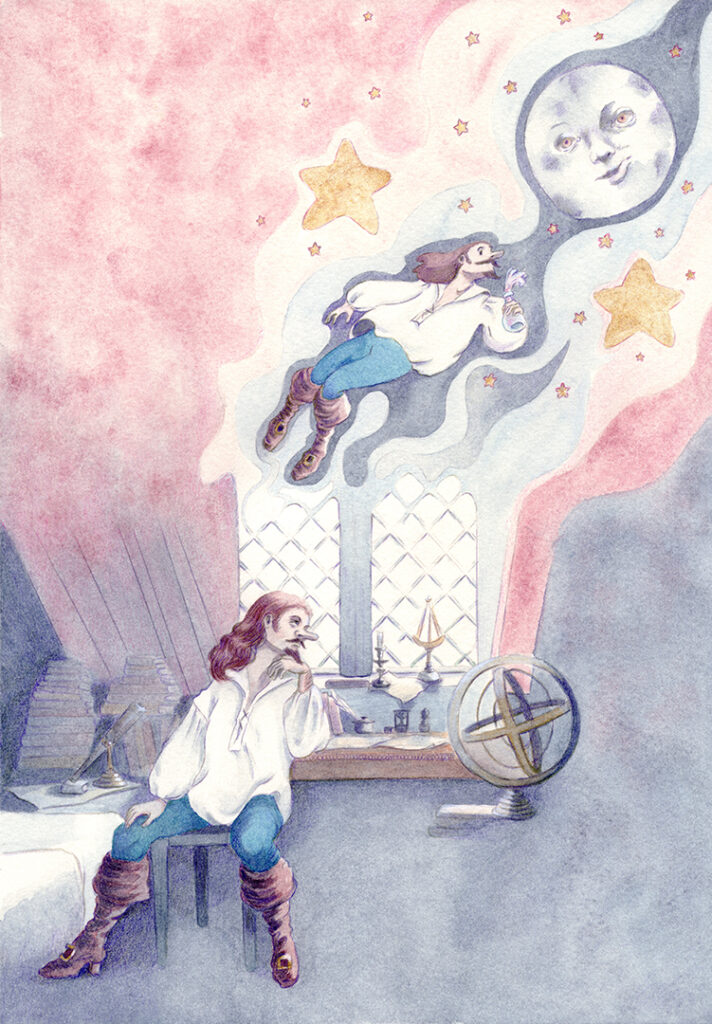 Hello dear readers,
How are you?
I'm sorry for the delay in updating my blog, but unfortunately I preferred to focus on the works in progress.
Since March, I have been working on other illustrations, including the Cyrano de Bergerac one that I mentioned in a previous post.
This artwork has now been finished for more than a month and I have even added it to my portfolio.

However, I hadn't taken the time to talk about it on my blog.
Other work in progress
Amongst other work, I have also finished the exclusive May illustration for my Patreon subscribers. I present it to you further down in this post.
I immediately switched from Cyrano to this illustration so that I could devote myself more quickly to other projects that I want to finish as soon as possible… but which require all my time and attention.
Indeed, I am currently finishing the last illustration for the mock-up of the top secret children's book.
As I said in a previous blog post, I prefer to take all my time for this illustration, because it will have the heavy responsibility of making publishers want to sign me and the author for this project.
Our financial and artistic futures depend on this A3 illustration, so I'd better give it my full attention.🥰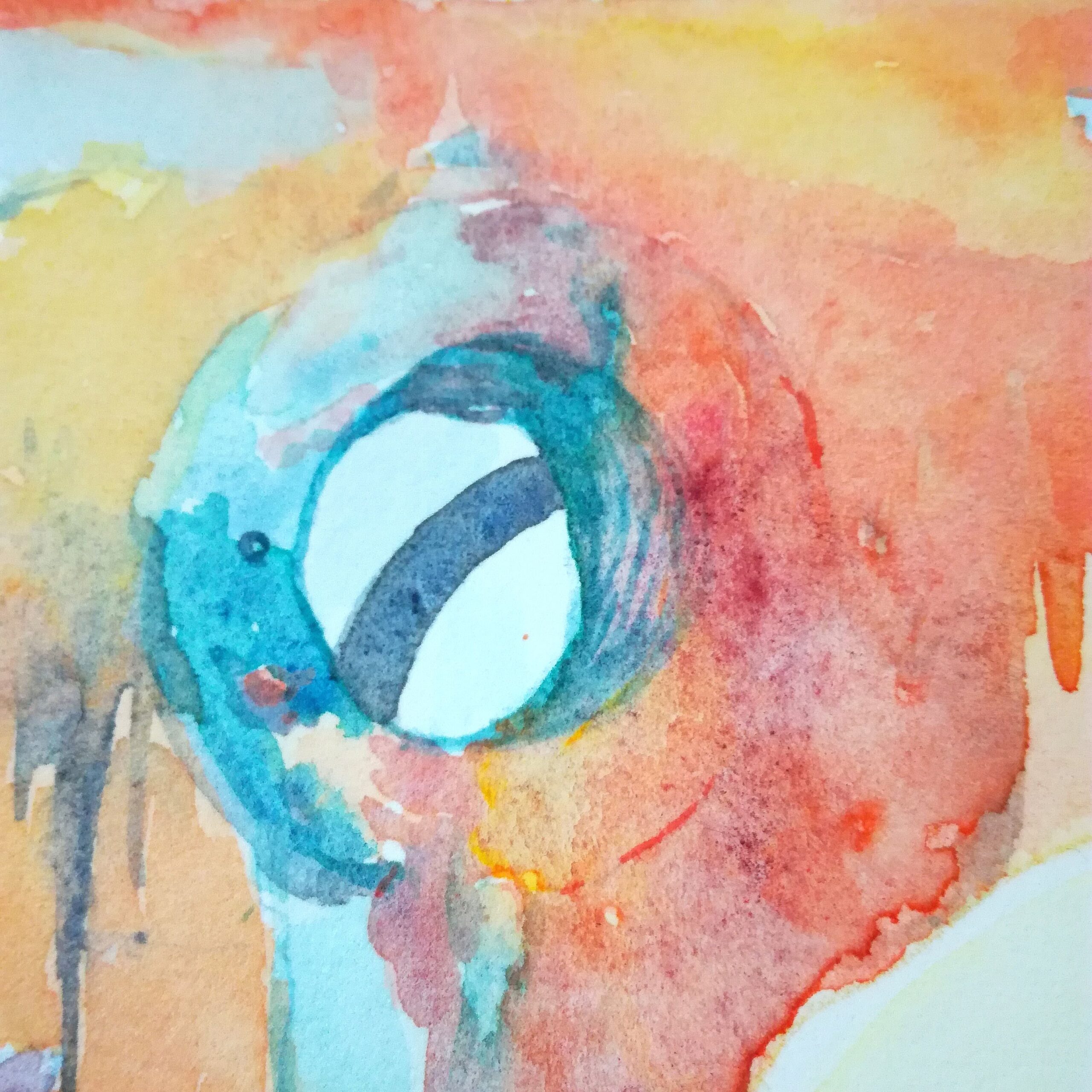 But I am making good progress!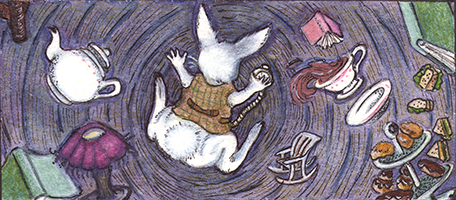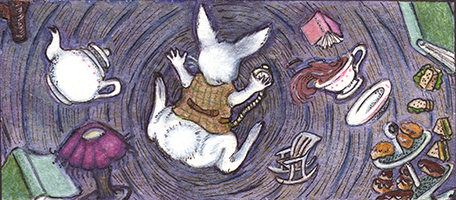 If you want to know more, I invite you to subscribe to my Patreon page where I share a little more about the progress of the project. Access to this top secret content is reserved for subscribers who have chosen at least the 2nd tier of the €3/month subscription "The Rabbit Hole".
An overly stretched sylph
But let's get back to the May illustration I'm presenting here.
Quite honestly, I'm not 100% satisfied with it.
My original idea was based on the old French folk song "Voici le mois de Mai où les fleurs volent au vent", although in the end I chose a 13th century ritornello as the quote for the final bookmark.
My vision was of a woman rising among the flowers carried by the wind, her hair floating like a scroll evoking a rose.
I saw the woman as a sylph, an elemental of the air, which is why I wanted to give the character a stretched, fairy-like line.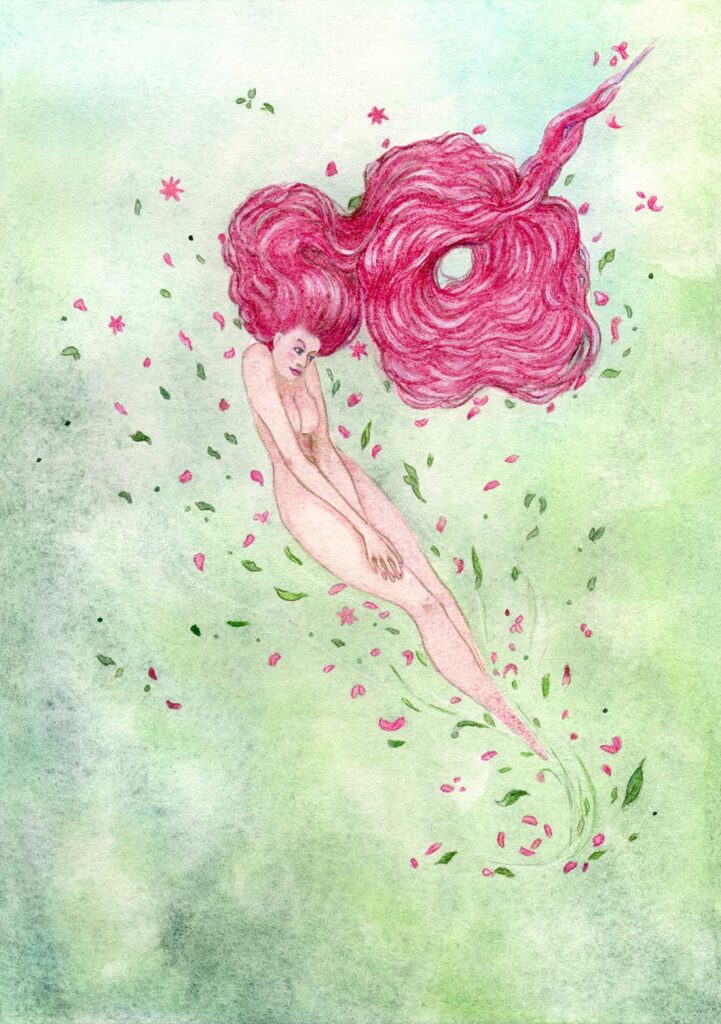 I saw her as an incarnation of the nature of the air, dancing among the flowers in the wind.
Alas, looking back, I find that the anatomy looks more "messed up" than fantastic.
It gives the impression that I don't know how to draw a human body with correct proportions and morphology.
This effect is accentuated by the fact that I made the character's head too small despite my preparatory work.

I made a first sketch on my notebook, which I scanned and put to the right dimensions of the support on which I wanted to paint. I then printed it out in the right format on printer paper and transferred it to watercolour paper, as I often do.
But this time, I'm not sure what happened, when I transferred the drawing, I messed up the head which turned out to be too small once the hair was painted.
Fortunately, I was able to enlarge it slightly on the computer after scanning the final result, but unfortunately the result is still an overly stretched sylph.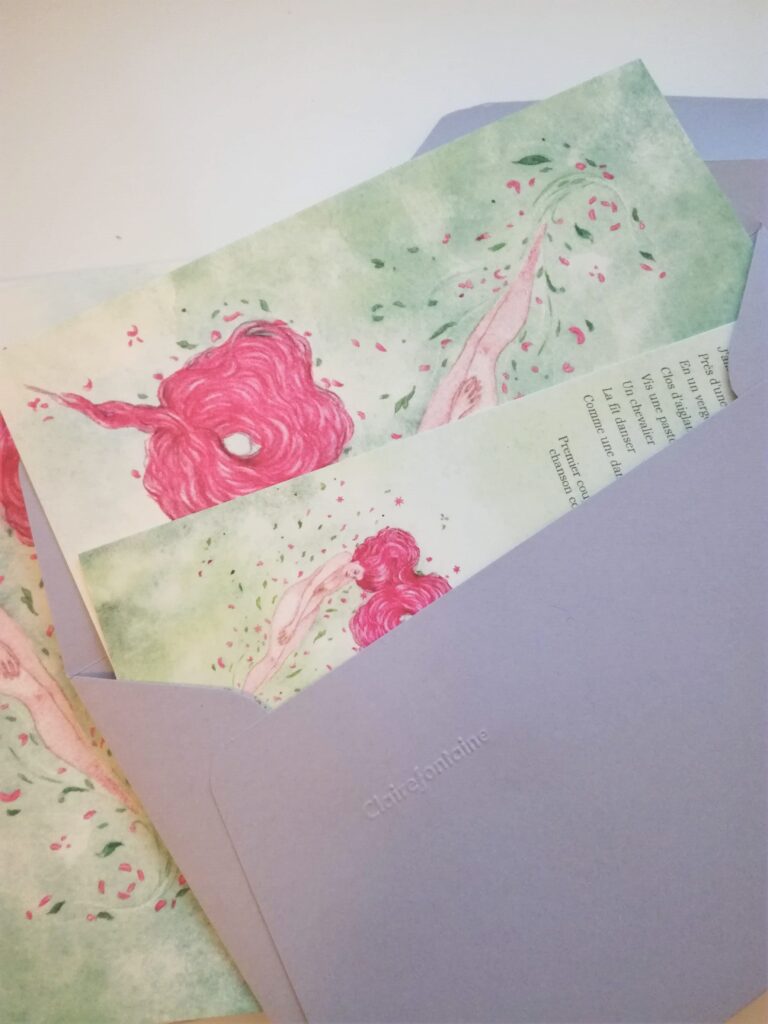 Luckily, my Patron subscribers liked it very much and are delighted with the postcards and bookmarks I made from it.
But I have only one obsession now : to offer them a better creation in June.
So see you soon for the June illustration and more illustrated dreams! 👁️⭐☁️🌈