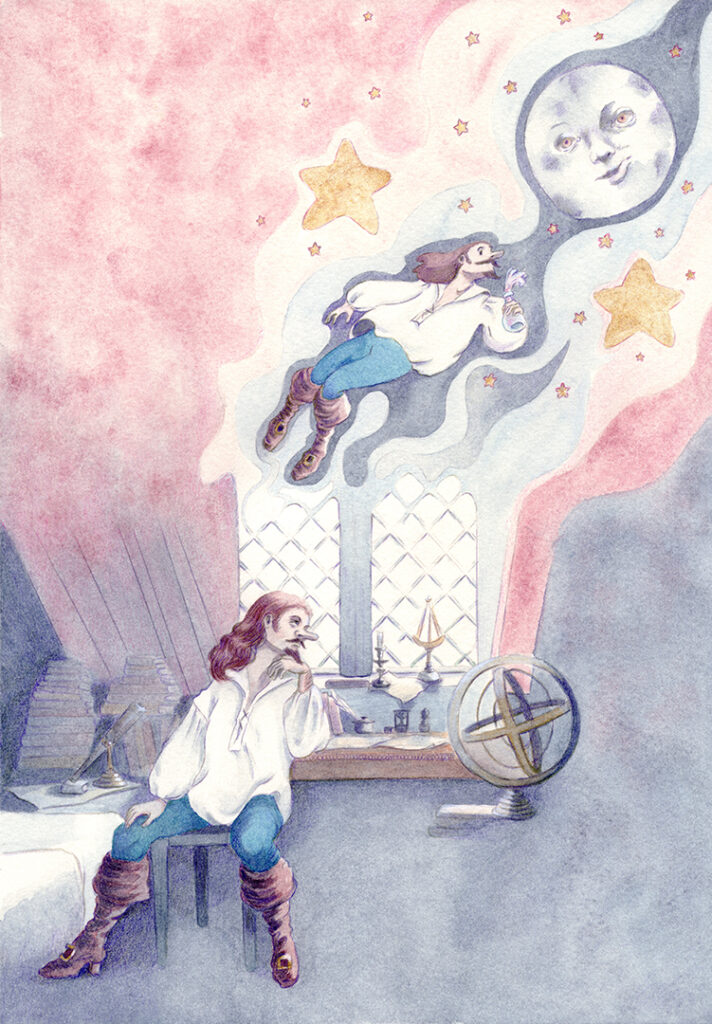 Hello dear readers,
How are you?
I'm sorry for the delay in updating my blog, but unfortunately I preferred to focus on the works in progress.
Since March, I have been working on other illustrations, including the Cyrano de Bergerac one that I mentioned in a previous post.
This artwork has now been finished for more than a month and I have even added it to my portfolio.

However, I hadn't taken the time to talk about it on my blog.
Read More »

May : An overly stretched sylph