Support Lucy Dreams
You can support me on a monthly basis and receive compensation on Patreon.
Would you like to discover my creative process and see behind the scenes?
Then I invite you to support me monthly on Patreon.
Depending on the level of support you choose, you will have access to various benefits: videos and articles about my inspiration, my techniques or the materials I use.

Furthermore, you'll receive exclusive monthly benefits: wallpapers to download, stickers, prints…

You will also join a community of "Patrons" who support me in my professional and artistic activity and we will all be able to exchange ideas about creation and the illustrator's profession.

By becoming a patron you will be able to participate in the votes on the theme of future illustrations but also have access to the secret articles of this blog and to the shop exclusively reserved for subscribers.
To know more about it, you can have a look at this article where I explain a bit how Patreon works and where I announce the opening of a support level at 1€/month.
Looking forward to seeing you there. 😀
You can also support me from time to time by offering me a symbolic cup of tea on Ko-fi.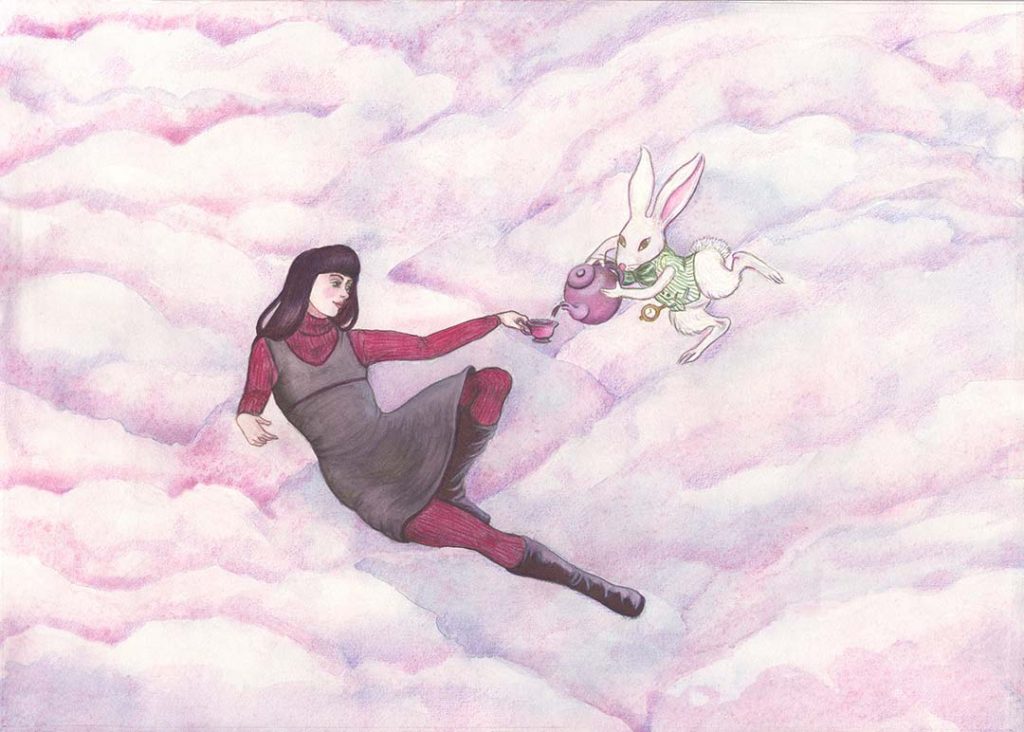 You would like to help me to devote myself to my art, to produce other works, to improve myself… but you don't want to commit yourself to a monthly subscription?
It's all right, and it's quite possible.
Ko-fi works like a tip jar. You can give as much or as little as you want.
Ko-fi's tips are called coffees and you can virtually offer me one, two or three cups, at your discretion…
If you need more information on how Patreon or Ko-fi works, don't hesitate to contact me.