Hello everyone,
I hope you're all well, cosy and warm.

As I told you the other day as I shared the Patreon January exclusive sticker, I decided to create this month's counterparts on the theme of the star : the lucky star of course.
Just like every month I also made an artwork on that theme. It will be available as postcards and downloadable wallpaper.
So, to sum up, finally
The Exclusive January Artwork is here!
The Exclusive January Artwork is here !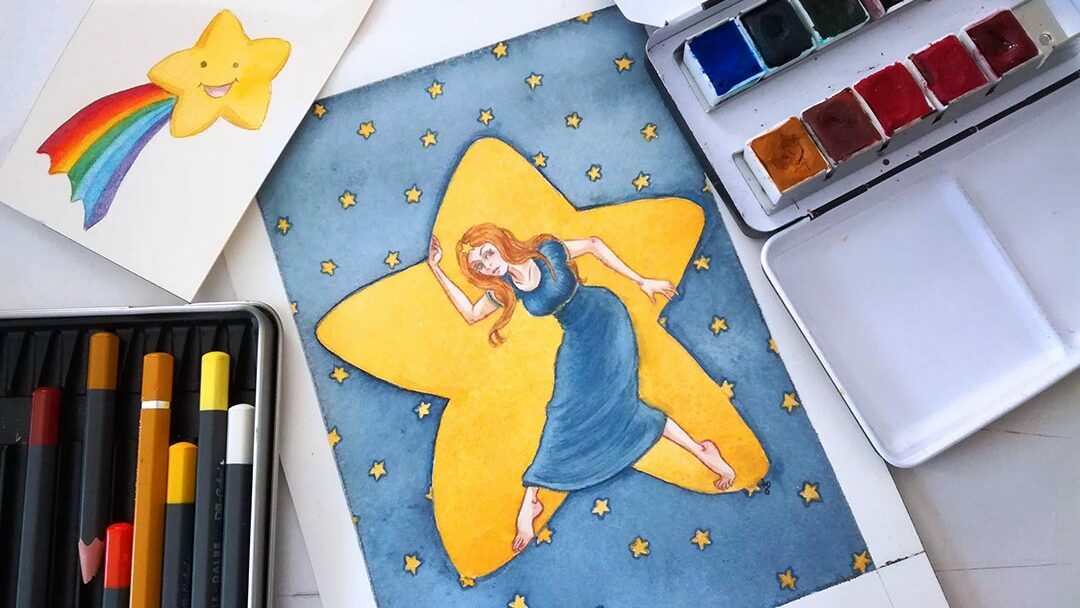 Yes. I know I'm a bit late this month, but Christmas holidays weren't enough to bring my energy back… 😵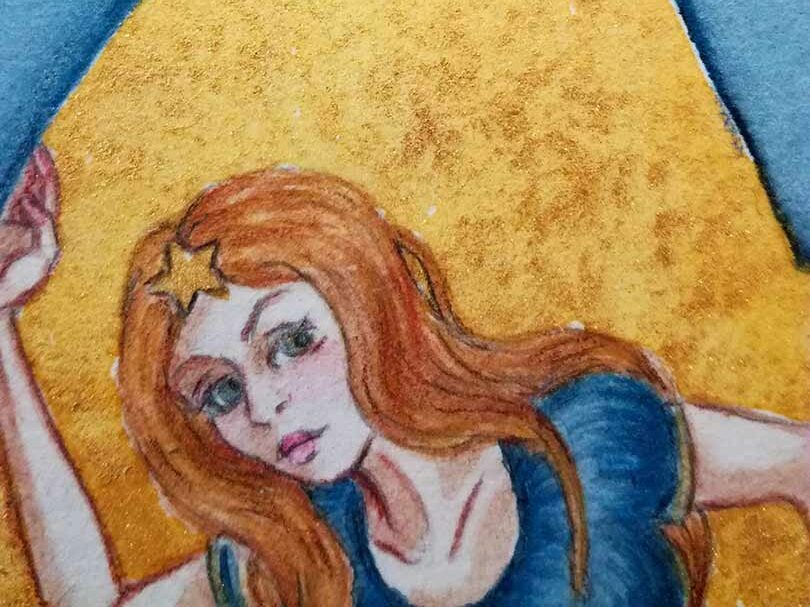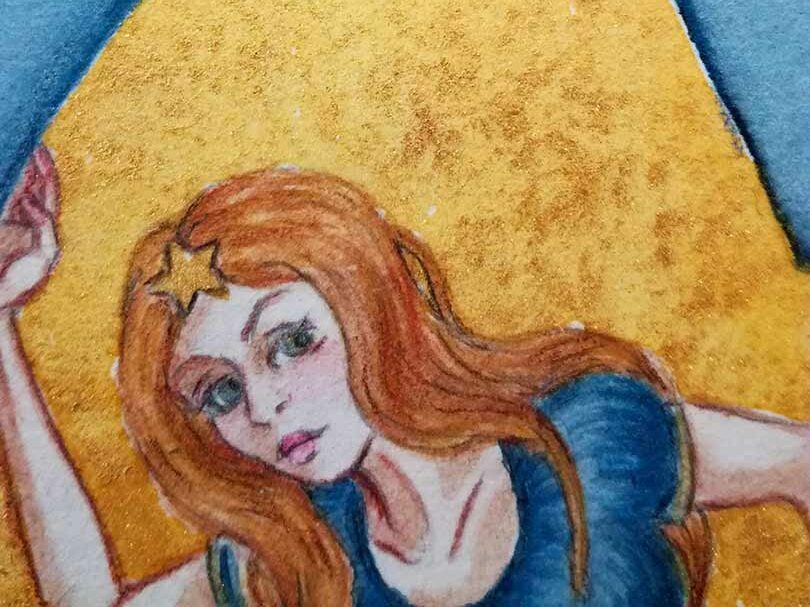 For the exclusive monthly postcard, I've painted my Muse, Lucy Dreams, (whose pseudonym I use) walking through her starry door to look out at the year 2022, which lies blankly before us.
She smiles slightly but is puzzled by the new year that lies ahead: what to expect?

What about you, are you doubtful and expectant too?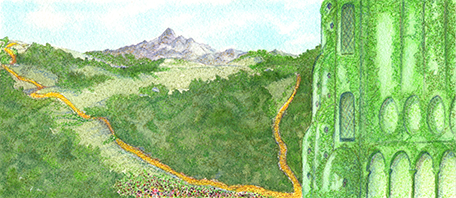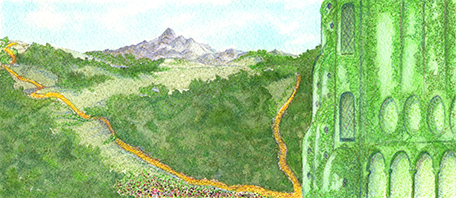 This illustration will be available as a postcard for my Patreon subscribers of the 4th tier "Yellow Brick Road".
The dispatch started on Monday 24 January.

If you want one, you have until January 31st to subscribe.
Of course, you can cancel your subscription right after that.
This artwork will also be available for sale as postcards, here, on my shop
Because I had to order quite a few of these postcards, I'll have some left to sell on my shop (soon to be open again, in February if everything works according to schedule).
You might think: "there's nothing exclusive if she sells some on her shop!" 🙄
The point is that only my Patreon subscribers can buy it.
As a regular customer you can see all exclusive Patreon artworks available for sale, but you can't buy it.
Unless you subscribe on Patreon…
Once you've subscribed you can log in to my website using your Patreon ID and buy them.
This way:
people who just became a patron can buy artworks from month before they subscribed
People who have chosen a tier with no rewards can buy it
People who received theirs can buy more postcards to use it/send it/ pin it…
I thought this would be the smarter way to sell what's left at the end of the month without cancelling the exclusivity.
The Exclusive Downloadable Wallpaper
This artwork also comes as downloadable wallpaper for all Patreon subscribers.
Of course, I had to work it a bit to fit all sizes available but that worth it!

I also removed all the lines and edges around the little stars so that the artwork is cleaner, ready to print.
Unfortunately, as for the star, the golden paint won't be printed with golden ink, but I assure you, the result is quite satisfactory.
Anyway, this wallpaper is available for iPhone, Smartphones, iPad, Tablets, Computer screens and even… Apple Watch.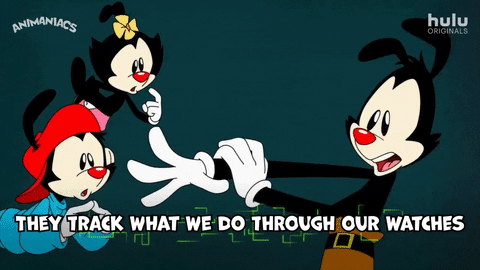 Yup, you read it well, I tried to think of every possible device that could use it as wallpaper.
Of course, despite all this, I may have forgotten some. So I you can't find yours on the list, feel free to tell what size you need it and I'll make it for you.
Because, well, yes, that's how I'm am.
Why is there no subscriptions on my blog, DeviantArt or Ko-Fi ?
Some people recently asked me why I didn't open monthly subscriptions on DeviantArt, Ko-fi or here, on my blog.
Actually, it's because I don't want to be puzzled in too many places.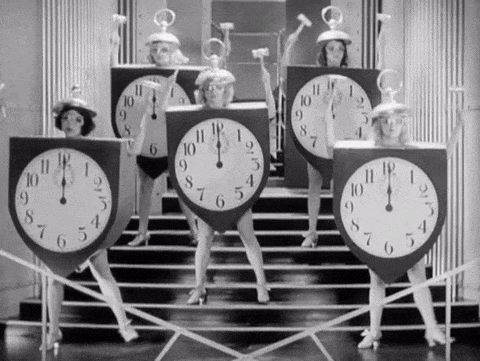 I have the feeling I already am, when I have to share same art with different speeches and content here, on DeviantArt but also on Instagram/Facebook/Twitter/ Patreon… even LinkedIn sometimes…
Even though there are now great tools for scheduling posts and publishing the same one on several media at the same time, it is very time consuming.
If I had to run a private subscription section here, in addition to Patreon, it would complicate things even more and make the communication part of my job even more time consuming.
I already spend too much time on communication and not enough on drawing for my own good.
Of course, I guess you know the problem if, like me, you are trying to find your audience on social networks without getting swept up by the algorithm.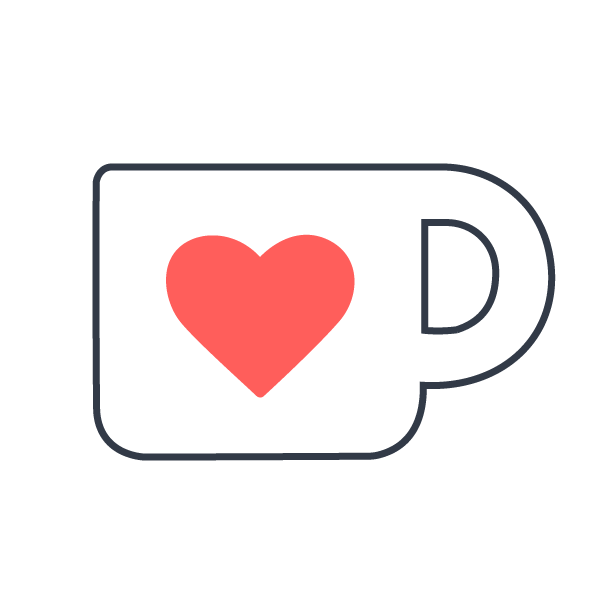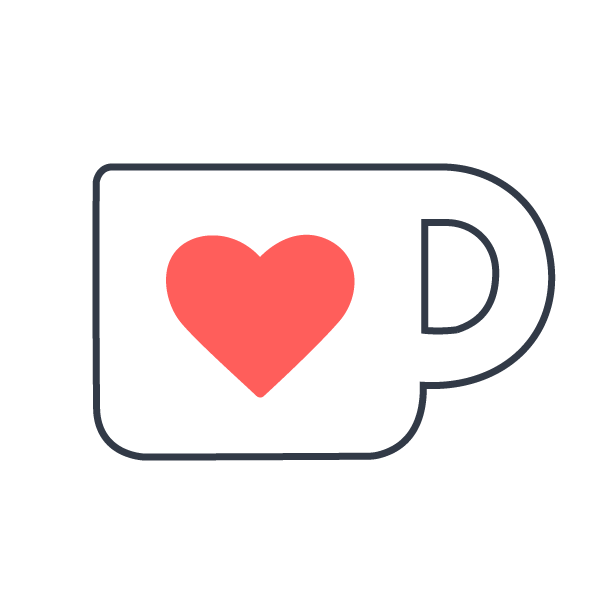 Anyway, that's not the point of this journal post.
But my Ko-Fi jar is still working if you want to give me a tip from time to time…
It's right there.
Where to download the wallpaper?
So, as I said, if you want to download it, all you must do is subscribe on the first tier of my Patreon page.
For 1€/month you get access to some exclusive content and a monthly downloadable wallpaper made from the exclusive artwork of the month.
I usually write a post below which I have added the links to download the sizes offered.
I usually write a post where there are linked to download all sizes.
all you have to do is click one of them.
And apart from that, what's next?
Exclusive February artworks are in progress along with other projects I can share on social media because of copyright.
But my Patreon subscribers know what I'm talking about don't, they?
Anyway, see you soon for more illustrated dreams and until then: take care!
👁️⭐☁️🌈