Hello everyone,
I hope you are well,
It is somewhat guiltily that I'm sharing this month's exclusive creations so belatedly, but alas I'm a bit late for good reasons that I'll talk about here later…
Well, the important thing is that they are good and positive reasons!
In my previous post, I was going to show you the sticker, but after several messages asking how Patreon works, I chose to talk about the subscriptions first and show you the creations of the month later on.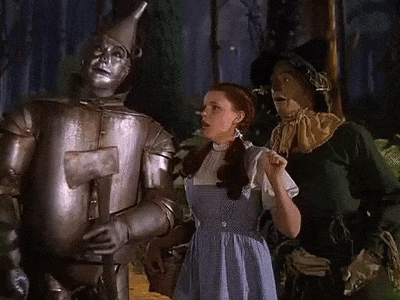 A promise is a promise!
So now it's time to show you this month's exclusive creations for my Patreon subscribers.
This time on the menu: Tigers, pancakes, candles… Oh My!

Yes, Dorothy, you heard me right!
What's in this month's sticker? Tigers, pancakes, candles ?
As in many cases over the past few months, I started by creating the exclusive sticker before doing the matching illustration.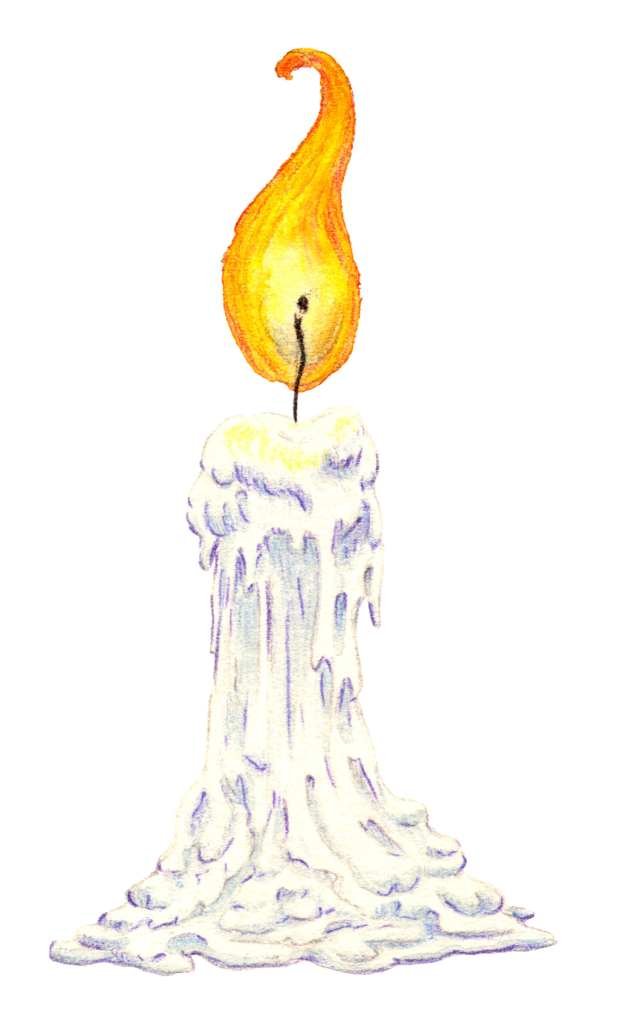 I already had in mind to use one of the themes of February: the Chinese New Year (year of the tiger for 2022), Candlemas/Imbolc, Pancakes and Mardi Gras or Valentine's Day?
There's no denying that February may be the shortest month of the year, but it's also one of the busiest in terms of events and celebrations of all kinds.
However, for the sticker, I made my choice very quickly because I had been wanting to make one in the shape of a candle for a long time.
So that's what I did by imagining a beautiful candle made of several layers of wax drips.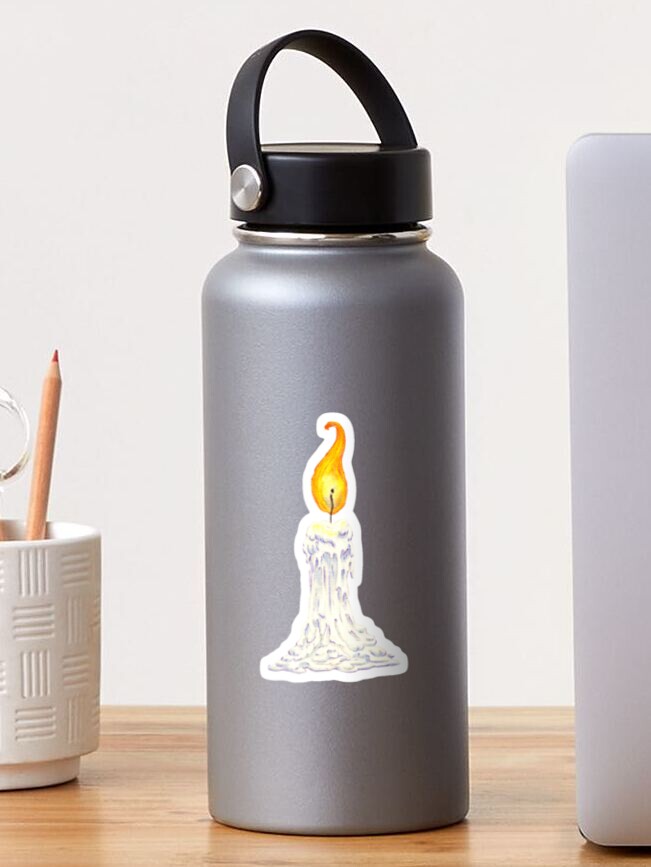 In order to receive my stickers on time, I ordered them again from my own RedBubble shop and not from Camaloon as I used to do in previous months (although their printing is excellent, the delivery times are terrible!)
I chose a matte finish so that the light would not erase part of the design. I have often found that glossy stickers reflect so much light sometimes that it is difficult to appreciate the design from all angles.
RedBubble's printing was both impeccable and fast and I received my order very quickly…
Just waiting for the matching postcards to be sent to my subscribers.
What about the illustration then? Are there Tigers, pancakes, candles in it?
For the illustration on the other hand, I had more trouble deciding.
Everything inspired me and made me want to do it.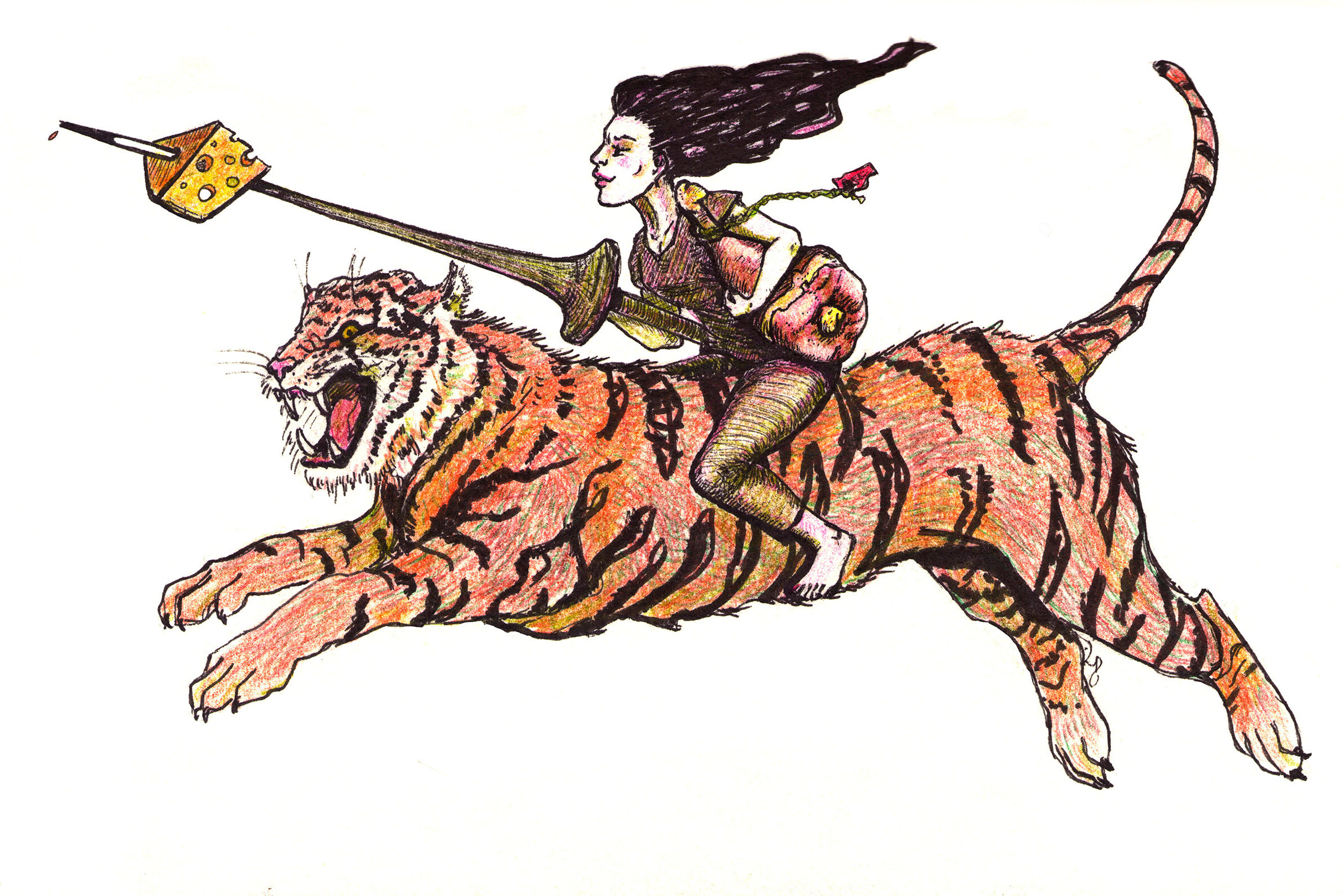 Of course, I could have chosen to stay close to the theme of the sticker and represent my vision of Candlemas/Imbolc… but that would have been too obvious, too expected.
Well, in my opinion.
Year of the Tiger? Everyone did it. I haven't seen a single creative refrain from doing something on the Year of the Tiger theme.
Besides, I had already done a tiger in 2020 following the French President's statements on Artists, wedges, cheese and ham…
Pancakes? Yes, good idea, but people eating pancakes in February, how can I put it…
Déjà vu, isn't it?
As for Valentine's Day, needless to say, the commercial pink candy festival is not exactly my cup of tea.
For me, February 14th is my great-grandmother's birthday.
So, anyway.
So here I was, lost, not knowing what to choose, inspired by everything and motivated by nothing…I ended up saying to myself:
"What if you did everything? In a shaker, what would you get?"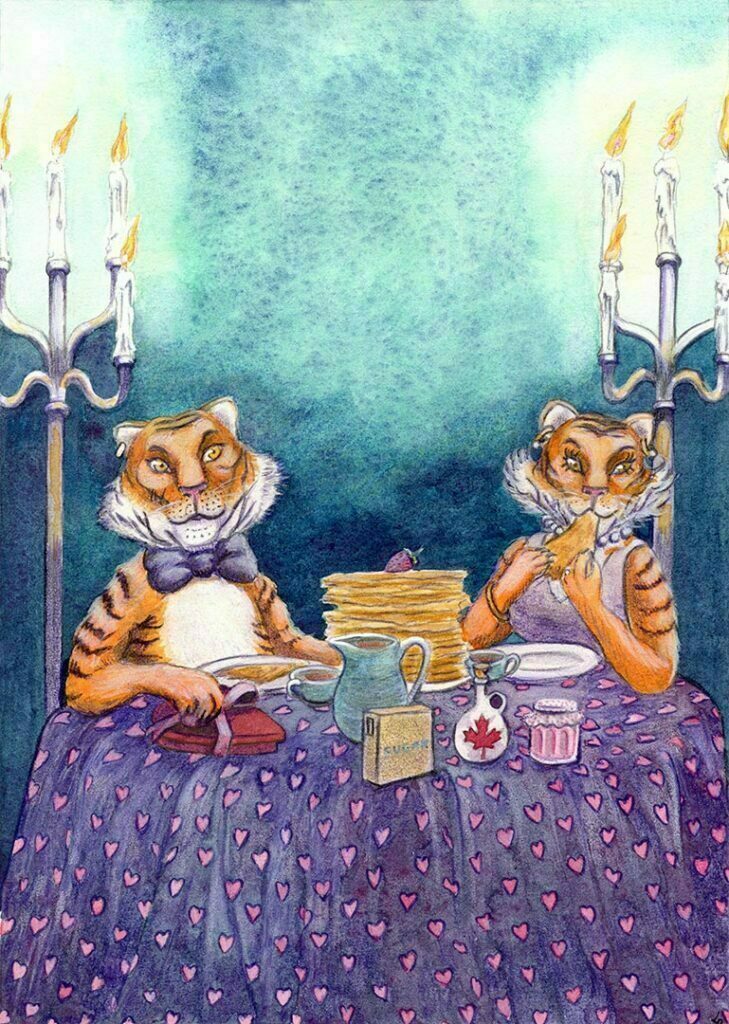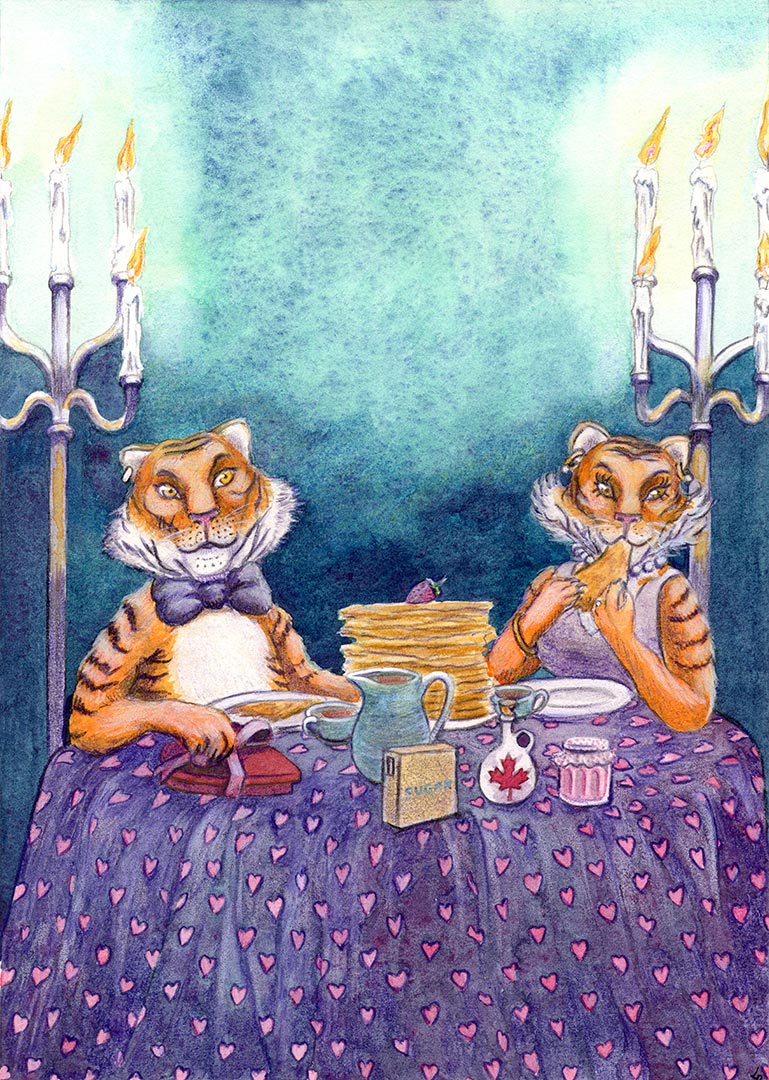 Well, the result is a couple of tigers having pancakes on Valentine's Day by candlelight.
So we have Tigers, pancakes, candles… oh my!
Where to get this as postcards ?
If you want to know more about the different steps of the creation of this illustration and see a little more behind the scenes of my work, you can find it all on Patreon.
Besides, in a few days, I will receive the prints of this illustration in postcards.
They are one of the monthly giveaways for my 4th level subscribers.
If you want to know more about this principle and the subscription changes in 2022 it's here!
Of course, all remaining postcards in stock at the end of the month will be available for sale on the shop of this site.
They will however remain reserved for my Patreon subscribers (you can log in to my site with your Patreon account to unlock exclusive features).
And for the month of March, you might ask, what are my plans?
Honestly, I don't know yet because I'm busy with another big project that I'll probably talk about next time.
Anyway, I'll be back here shortly…
So, I'll see you soon for more illustrated dreams! 👁️⭐☁️🌈